Our website is supported by our readers. We sometimes earn affiliate commissions when you click through the affiliate links on our website at no extra cost to you.
If you want to make your Halloween season breakfast extra-sepcial, it is possible to do and still remain on the paleo diet. Think about ingredients like pumpkin and apples when deciding on Halloween breakfasts.
Pumpkin Pancakes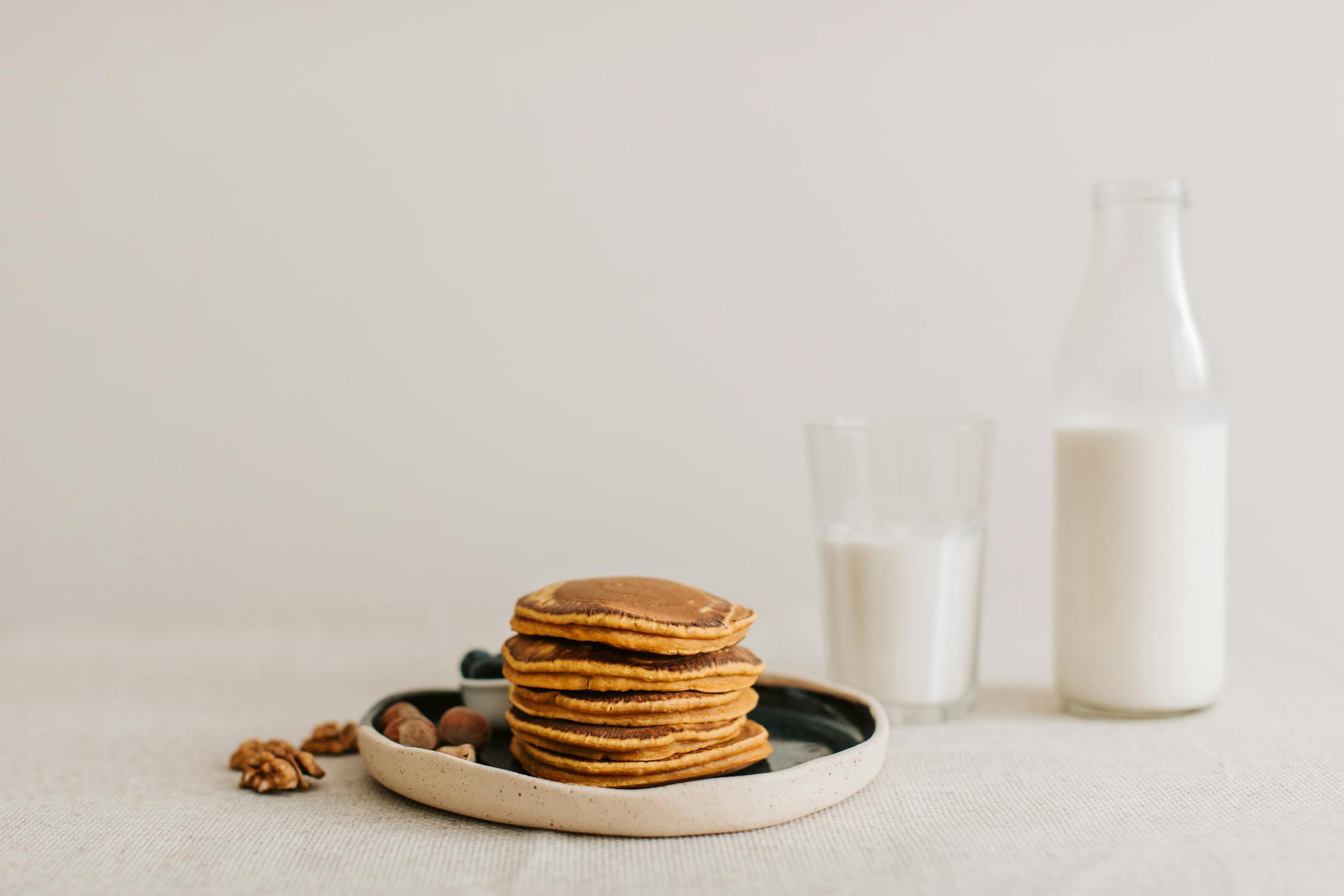 The great thing about Halloween is that you can easily find pumpkins, which also happens to be a vegetable you are able to eat on the paleo diet. Pumpkin puree is a lot easier to make than you might think, simply by cutting your pumpkin and roasting it. The flesh of the pumpkin is then soft enough to scoop out and put in the food processor.
For pumpkin pancakes, all you really need is the puree, almond milk, some pure maple syrup, eggs, coconut flour blend, baking powder, cinnamon, pumpkin spice, and a pinch of salt. Then you mix the ingredients and cook them like you would other pancakes.
PALEO PUMPKIN PANCAKES
1/2 cup almond flour
1/3 cup tapioca flour
1/4 cup coconut flour
1 tbsp pumpkin spice
1/2 tsp baking soda
1/4 tsp salt
4 large eggs, beaten
1/2 cup pumpkin puree
1 tsp cinnamon
Pumpkin Pudding
For a lighter breakfast, you can make some pumpkin pudding that also has chia seeds in it for added nutrition. This pudding is perfect on mornings when you want a light breakfast before heading out for the day, or Halloween morning when you don't want to fill up too much before the day's festivities.
You can make pumpkin pudding with pumpkin puree, spices, chia seeds, a banana, and coconut or almond milk. Blend the ingredients in a blender or food processor, then pour it in a bowl and place in the refrigerator to cool.
Paleo Pumpkin Pudding
1 cup full fat canned coconut milk
1 ripe banana
1/2 cup pumpkin puree
1 tbsp chia seeds
1/4 tsp cinnamon
1/4 tsp pumpkin pie spice
1/4 cup maple syrup or honey (if needed for sweetness)
Pumpkin and Carrot Muffins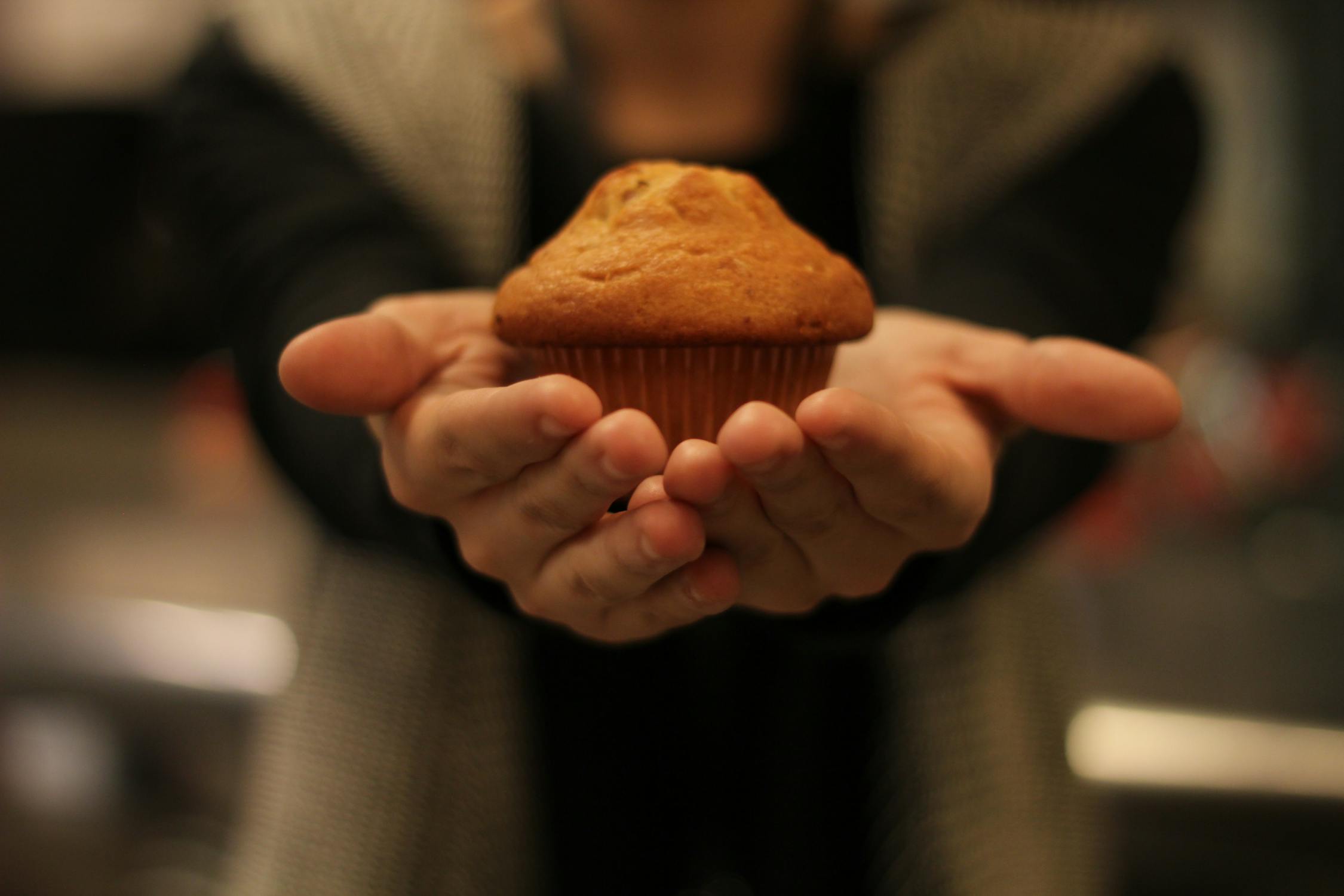 This is the perfect combination for some breakfast Halloween muffins. Make a batch of them and enjoy them throughout the Halloween season.
For paleo-approved muffins, you can use traditional baking items like baking soda, baking powder, and cream of tartar. You will also need some shredded carrots, pumpkin puree, all-spice or your chosen spices, honey, almond butter, and some coconut oil. You can also choose to top the muffins with nuts like slivered almonds or pumpkin seeds. Prepare and bake at 350 degrees for 30 minutes.
3 large eggs, at room temperature
4 medium carrots, peeled
1½ cups almond flour, spooned and leveled
1½ teaspoons five spice powder (if you must, you can substitute pumpkin spice blend)
1 teaspoons baking soda
½ teaspoon cream of tartar
½ teaspoon ground cinnamon
⅛ teaspoon fine sea salt
¾ cup canned pumpkin purée
½ cup honey
2 tablespoons almond butter
1 teaspoon melted coconut oil, and a bit extra for greasing the muffin tin if not using paper liners
1 tablespoon sliced almonds
1 tablespoon toasted pumpkin seeds
Pumpkin Spice Bites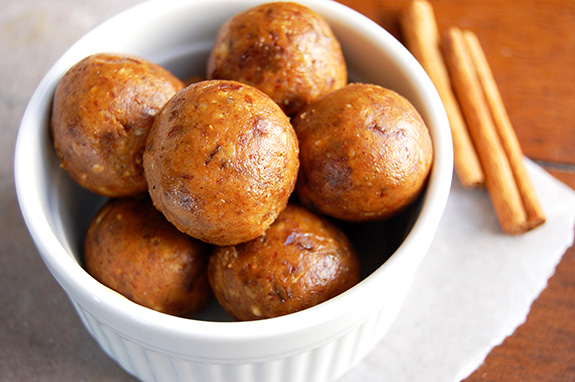 For another quick breakfast on Halloween morning, you can make some pumpkin spice bites. These don't require any baking and taste just like pumpkin spice lattes.
Use coconut and almond flour, coconut palm sugar, pumpkin puree, spices, vanilla extract, and cashew or other nut butter. Combine the ingredients and form into a ball by rolling it around with your hands. Sprinkle your seasonings, then refrigerate for about 10-15 minutes.
Ingredients for the pumpkin pie bites
1 cup cashew or almond butter
2 tablespoon pumpkin puree
1 tablespoon pumpkin pie spice 
2-3 tablespoon almond or coconut flour
1 teaspoon palm sugar
1 teaspoon vanilla
---